JOIN OUR WATER SPORTS TEAM!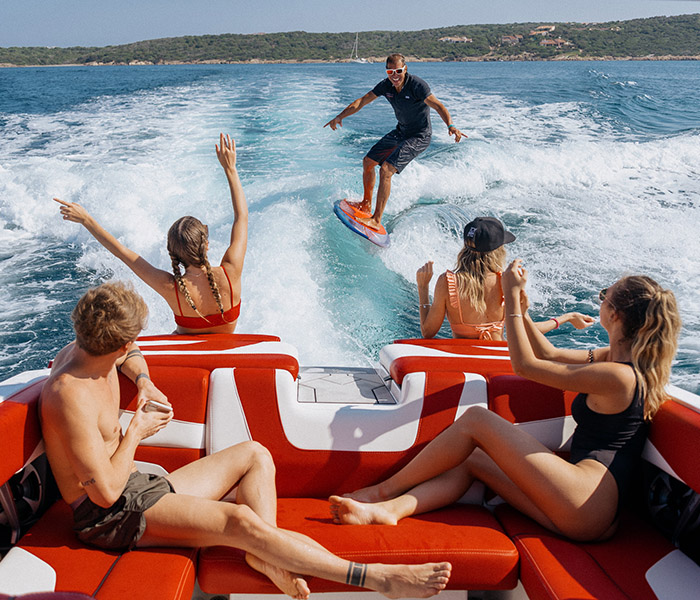 Location:
Sardinia (Italy)
Carloforte, Chia, Porto Cervo - Costa Smeralda
Job Role Summary:
Working for Sardinia Luxury Sport is more than a job; it's a lifestyle! Spend the summer season based in one  beautiful beach  hotel where it's all about sharing your passion for the activities you love. You'll be working hard, but the work is fun, and there's always plenty of time to play!
Water sports are very popular activities in Sardinia, and our team love to help our guests get out and enjoy the excellent conditions available throughout our programme.
You will help to deliver a brilliant watersport activity programme for the guests while always providing fantastic service. Whether it's greeting guests as they arrive for their first tow ever or helping someone celebrate landing a well-practised trick, you will go out of your way to make sure that these moments are memorable!
We are always looking for friendly, energetic and approachable individuals to join our amazing team! People who can build rapport with ease and continue to give our guests confidence in the fact that every element of their holiday is being delivered by people that care.
Don't be worry if you don't have any experience with some of our water sports games, we will teach you how to use it!
Key Responsibilities and Tasks:
To be professional in appearance and attitude at all times
Maintain an excellent standard of customer service
Drive the Water Sport Boats / Jet Ski in a safe, efficient, and effective manner conducive to teaching beginners through to advanced guests
Assist with the delivery of water sports coaching following our waterfront programme
Rotate responsibility within the team for driving, spotting, taking bookings, coaching, and preparing guests for their session
To communicate effectively with the beach team to ensure a high standard of safety at all times
Take personal responsibility for the maintenance, repair and security of our equipment and the pleasing appearance of our sites to ensure the meeting of guest expectations.
Work as part of a team to set up, pack up, and proactively provide assistance to all guests using the equipment each day.
Help organise and host social events, deliver briefings and generally interact with guests at all times
Be prepared to move between different location according to the operational needs of the business to fulfil your contractual end date
Be flexible in your job role and willing to assist in all other duties, within reason, as requested by your manager according to training you have been given
Qualifications and Experience required:
Boat Driver License
Lifeguard Assistant Patent
Experience of working in a waterski/wakeboard environment and water sports games in general (desirable)
Priority to young people up to 35 years
Knowledge, Skills and Abilities required:
Ability to deliver fun, engaging, safe and informative water sports sessions
Skilled in ski boat / jet ski driving
Knowledge of water sports activities like E-Foiling, Jetboarding, Canoeing, Windsurfing, Sup, Wakesurfing, Wakeboarding etc.
Ability to effectively communicate with guests of all ages, management, and other staff
Ability to work well within a team and maintain effective working relationships
Able to work on own initiative and follow verbal and written instructions
The ability to confidently hold a conversation in English and (desirable) other languages
Personal Qualities:
Approachable, welcoming, friendly, and enthusiastic
Self-motivated
Flexible
Punctual
Clean and tidy appearance
How to Apply:
To apply for this role please contact:
info@sardinialuxurysport.com
Federica: Tel. +39 328 38 38 222
Accomodation included!