For 2 person
Seatbelts fastened?
Climb on board on the Airstream and be prepared for a bumpy flight.
This is one of our top fun activities and there is a good reason for that.
For 2 Person
The Kick Flips shape provides a wild ride for you and your friends or family.
When the action is over, you can use the Kick Flip as the ultimate lounge sofa to chill.
Funny towable donut boat .
The legendary  Lunar is a fantastic 3-man towable tube as it can be towed backwards or forwards and can sat in like a giant sofa of kneeled in.
Either way the riders will get the thrill of a lifetime and will also enjoy the added feeling of security provided by the cushioned sides.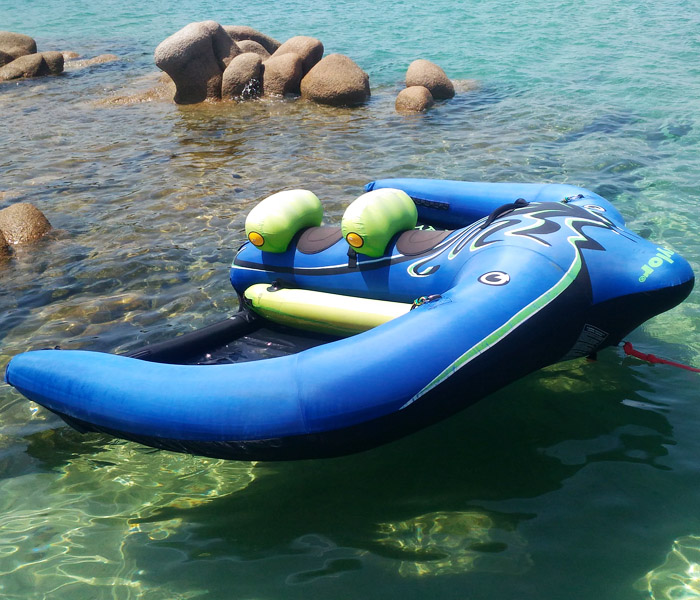 For 1-2 Person
Unlike towable watercraft that stay on the surface of the water, this inflatable watercraft and its rider are able to rise above the surface and hover in the air at speeds as high as 23 miles (37 km) per hour.
The 11' wingspan not only allows the craft to fly, it also provides a stable ride for up to two people,
The double-hull design increases stability and strength.