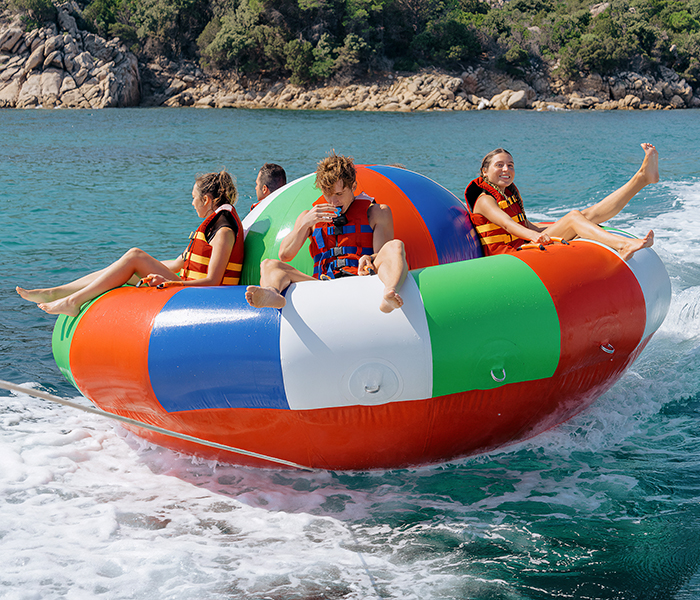 Inflatable Disco Boat/ saturn rocker is also named saturn rocker
- 6P Person Towing
- Air Valve for Inflate and Deflate
- Stainless steel D-ring for Towing and Anchor.
- Strong / Durable Rope for Towing
- Double reinforcement in the key position.
- Strong Handle( Nylon inside+ Rubber Tube Outside)
- Double reinforcement in the key position
- 0.9MM PVC Tarpaulin Materials
HEAVY DUTY BANANA MULTIRIDER 8P
Multirider is a friends new fun-machine, engineered with an extra long nose and reinforced side floats for stability.
Don't look at competitors: its heavy duty PVC-coated material is the thickest in in the industry and its thermo-bonded seams provide extra durability.
Designed with minimal resistance in mind, this towable is super stable yet oh-so-speedy.
- Thickness PVC: 0.9 mm
- Max 8 persons towable
- Extra long nose and reinforced side floats garantuees more stability
- Deflated size : 263" x 51", 668 x 130 cm
HEAVY DUTY SONAR TOWABLE 6P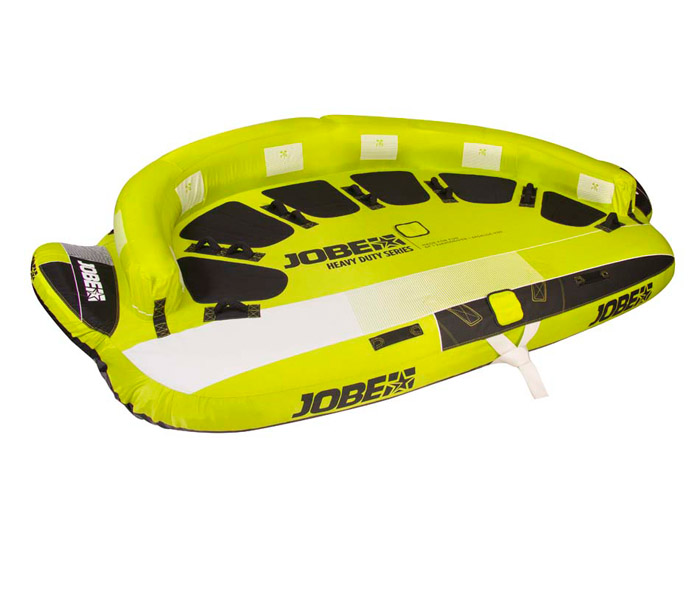 This 6 person tube has two tow points for extreme fun.
The Sonar is one of our luxurious 2-way towables with 2 different tow points to switch positions.
Connect your rope easily and sit back to its comfy back support, or choose the wild side and go for a sporty kneeling position.
This big boss is made out of 840D double- layered nylon and has 10 reinforced nylon-wrapped handles with soft and comfy knuckle protection.
- Max 6 persons towable
- Quick rope connector
- 12 Reinforced handles with neoprene knuckle guards
- 2 Neoprene handles
- Multi-position towable
- Neoprene seat pad
- Deflated size : 155"x 96" | 395x 244 cm<