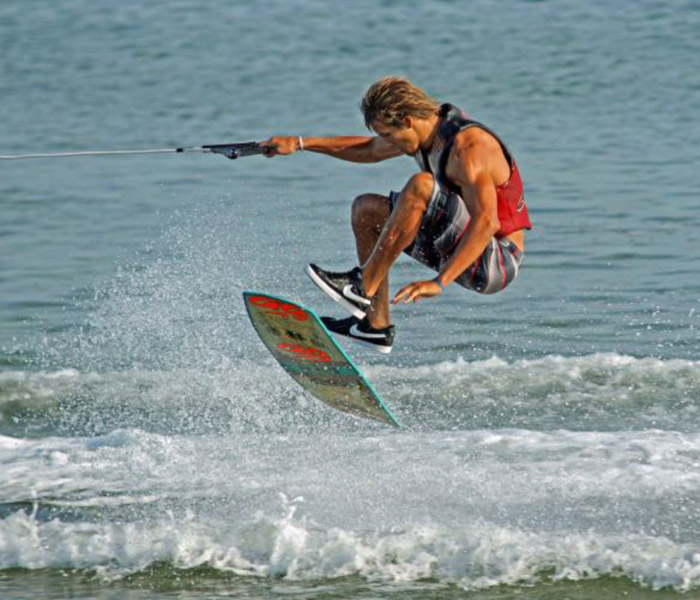 Wakeskating is similar to wakeboarding, when you are pulled across the water by a speedboat, but wakeskaters do not bind themselves to the board.
Instead, you put your feet on a griptape on top of the board, allowing you to move your feet very much like on a skateboard.
We provide wakeskaters with regular or bi-level boards.
Our private boat lessons are designed to teach the fundamentals and improve your skills.
We will make sure you have a proper riding position and correct any bad riding habits you may have.
From there you should get the knowledge and confidence to try anything!
If you are more advanced rider we will teach you specific tricks you are looking to learn.
You are in the right place with us!!!