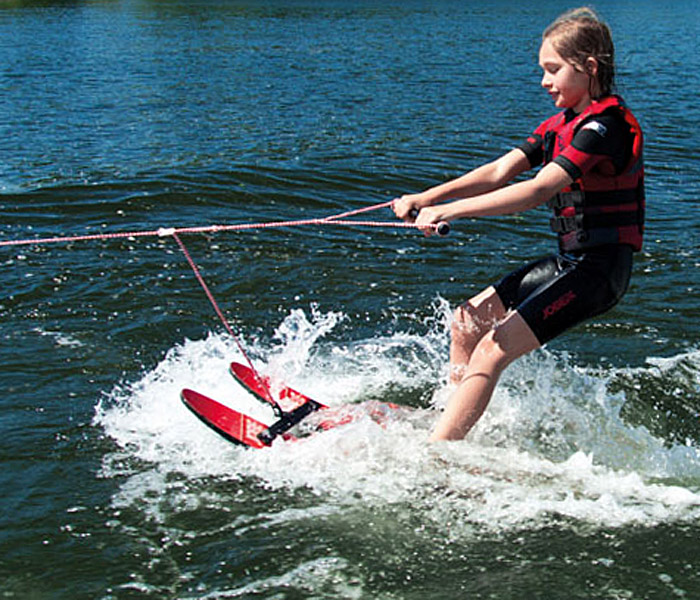 In this section you can find waterskies like Freestyle ski, Monoski, Junior ski, Combo ski, and
Child ski that we can offer you for rent.
CHILD & JUNIOR SKI
These are professional ski that you can use to teach kids.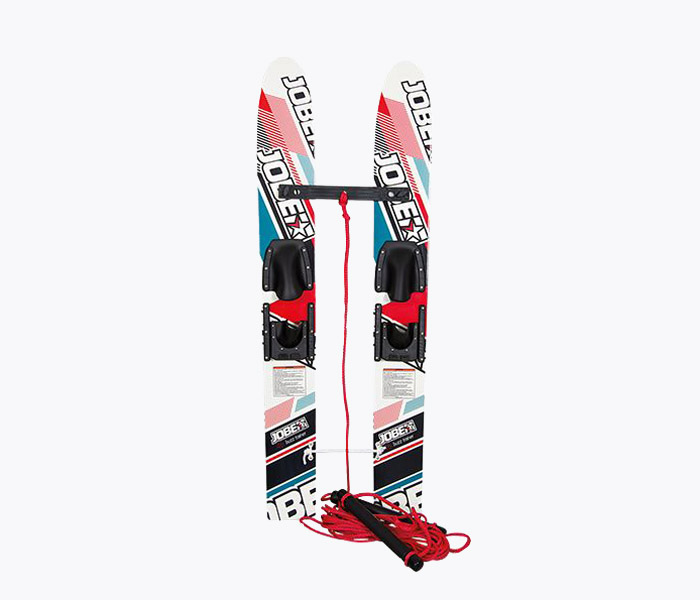 HEMI TRAINER WATERSKI (NEW 2018)
Help the mini's on their way with a two handled towrope and detachable stabilizing bar for an easy and safe start.
- Beginner level water skis
- Comfortable font toe and adjustable heel
- Wide profile for easy starts
- Tunnel design for easy edge to edge and better tracking
- Incl:  Rope, handle and stabilizer bar
Adjustable binding fits size:
- USA 3-6 - Europe 29-36 - SIZE 46 INCH -
COMBO SKI
These skis are designed for beginner or intermediate riders.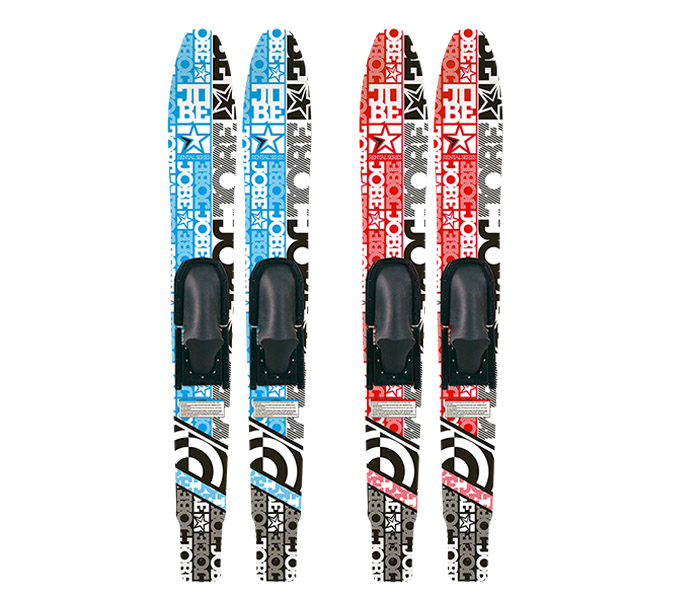 HEAVY DUTY HEMI COMBO PAIR
These rental skis are entry-level combo skis with wider tip profiles and double v bottom molds.
The Hemis' sizable girth makes this pair the absolute best for teaching people how to ski and it continues to provides extra confidence for skiers of all levels.
Available only for adults to the extent 65 inch 165 cm.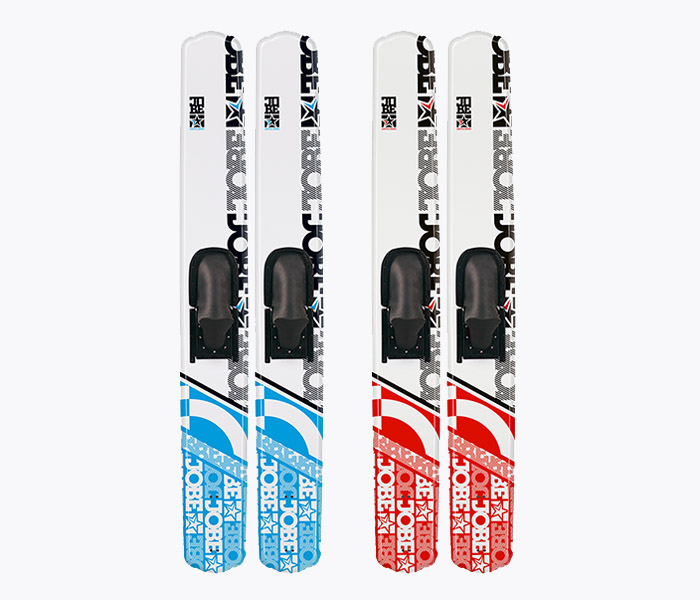 This lightweight pair of rental combo skis comes with heavy duty, double-wrapped monocoque layups.
Its wide profiles provides easy starts and great stability for beginner and intermediate skiers.
size 144 - color Blue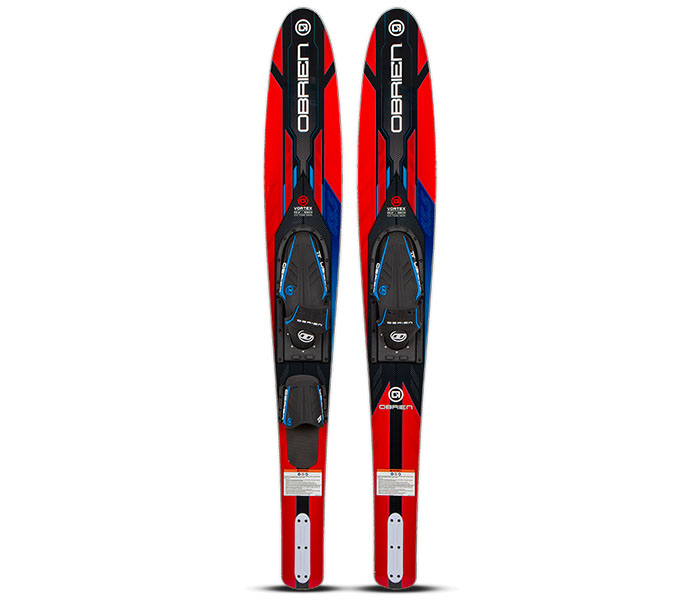 EASY STARTS AND SMOOTH RIDES
The Vortex Combos are our "Big-Daddy" wide-body skis. The extra surface area is hugely beneficial to larger skiers and provides a tremendous amount of lift for super easy deep-water starts and big carving turns. The large surface area also allows for skiing at slower, more comfortable boat speeds and requires less horsepower (and fuel) to get skiers up.
Features
Length - 65.5" (166 cm)
X-7 Bindings - Pinch-slide adjustment for effortless entry
Foot Size - Men's US 4.5-13
Wide Forebody Ski - Increased surface area for easier starts and reduced drag
Dual Tunnel Design - Slices through rough water for a smooth, stable ride
Nylon Fins - Great hold on the water and easy on the boat interior
MONOSKI
Monoski is a term that most people may be unfamiliar with. Its name accurately describes it, as it is basically a single ski, which resembles a thin snowboard.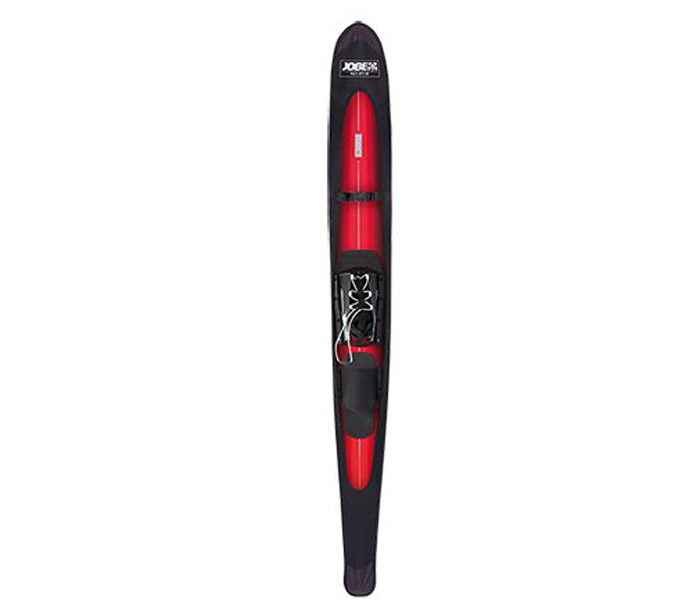 MODE SLALOM SKI
This ski offers a wider tip profile and comes with added channels and narrow tail for a smooth transition from combo skiing to Free ride slalom skiing. The Mode combo skis are equipped with direct mount ski bindings and EVA foot beds for perfect control and comfort.
- Sport level slalom ski
- Bright slalom ski aluminium fin for extra visibility
- Comfortable rubber fixed binding
- Extra slalom toe
- Glossy protective top finish
- Rim injection construction with extra metal rods for stiffness.
- V bottom design for easy edge to edge and better tracking.
Binding size:
USA -6-14  - Europe 36-47 - SIZE 67 inch