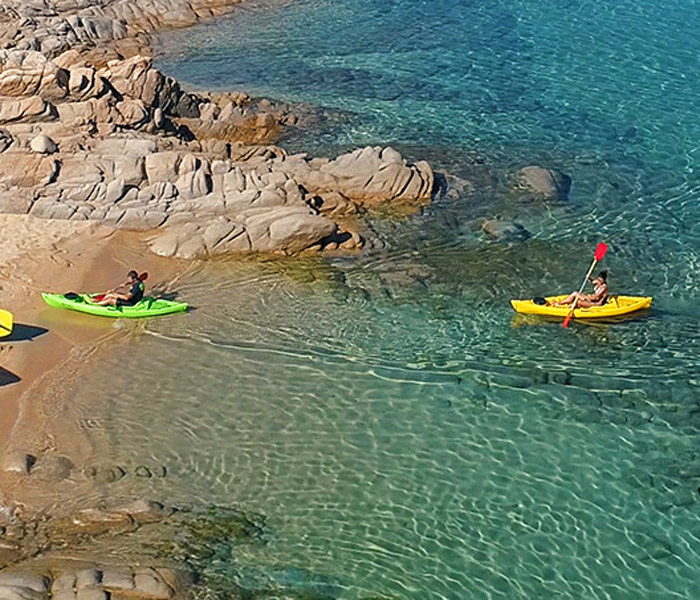 Discover Costa Smeralda by water!
"Costa Smeralda Luxury Sport" offers you an amazing opportunity to discover a unique and quiet Costa Smeralda from a different perspective.
You will see the most beautiful and hidden areas with secluded pristine beaches and emerald waters!
However, whether you consider kayaking a sport or just a fun activity, a leisurely endeavor or adventure, regardless of your participation level, paddling a kayak involves some form of fitness activity which is so important for your wellbeing.
Fast and stable.
Very resistant on shocks and wear and tear.
- Dimensions: 290x75x40 cm
- Cockpit: 120x48 cm
- Weight: 20 kg
- Polyethylene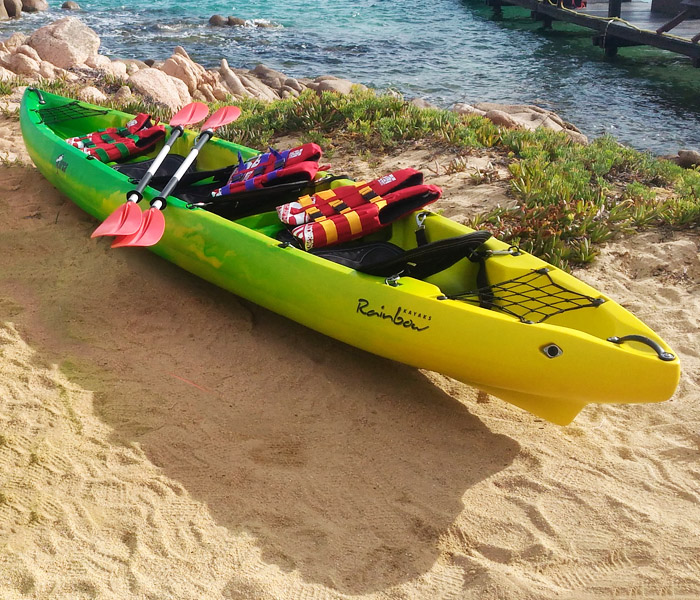 A very safe and resistant kayak for family fun.
Ideal for two adults and one child.
Equipped with paddles.
- Dimensions: 420x83x40 cm
- Cockpit: 120x48 cm
- Weight: 34 kg
- Polyethylene