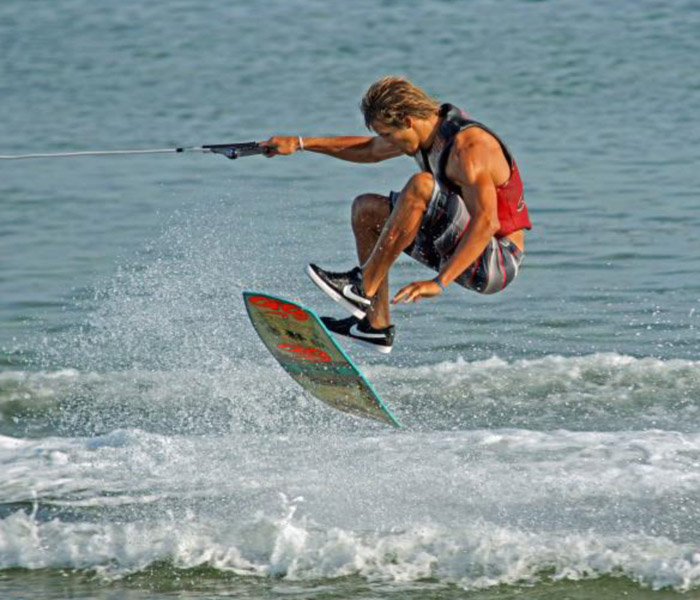 Wakeskates are essentially the skateboards on the water, minus the trucks and wheels.
These boards of expertly crafted wood and/or composite are gripped with actual Grip tape.
Being heavily influenced by actual skateboarding, most wakeskaters try to emulate their favorite skateboard tricks on the water with their wakeskates.
Wakeskating is a growing sport.