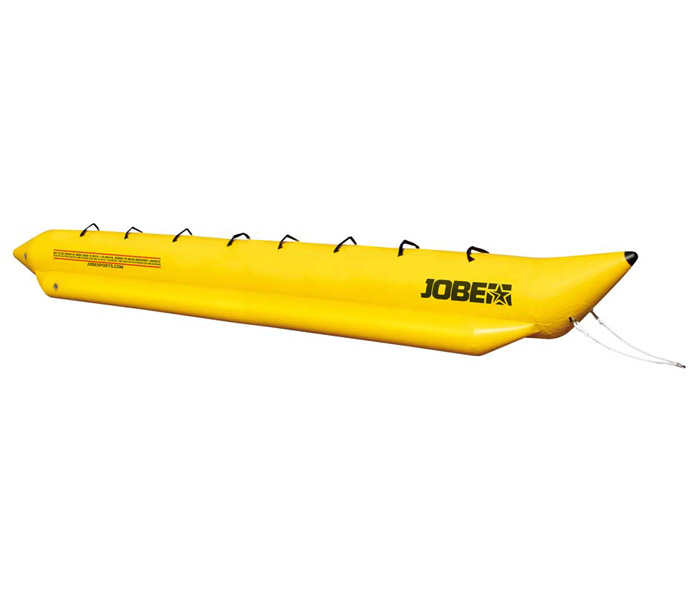 Mix up your fun with a banana ride!
Grab your friends and family, strap on your life jackets and get ready to smile, laugh and enjoy the wave-splashing adventure!!
With no instructions or training necessary other than to hold on tight, just hop on and go!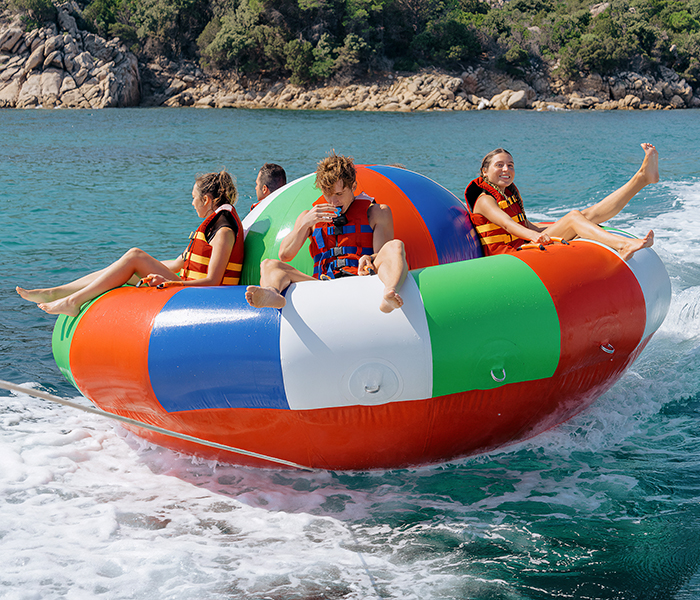 For 4-5-6-7-8 Persons
Not everyone wants to ride it the same way. Your ride will be all about fun!
This inflatable provides an incredibly fun, never frustrating watersports experience for water sports enthusiast of any age.
Prepare for some serious tumbling excitement with this unique towable that you won't find anywhere else!
You will be sent into a spin with a simple turn of the boat.
The swivel tow system allows the townable Disco to turn over and over again while you watch all the action from the tube.
Travel the sea on the banana, enjoy a fun experience with family or friends.
A ventura suitable for all audiences, where you will enjoy with your.
We have several bananas depending on the seats.
This one is 8 seats.