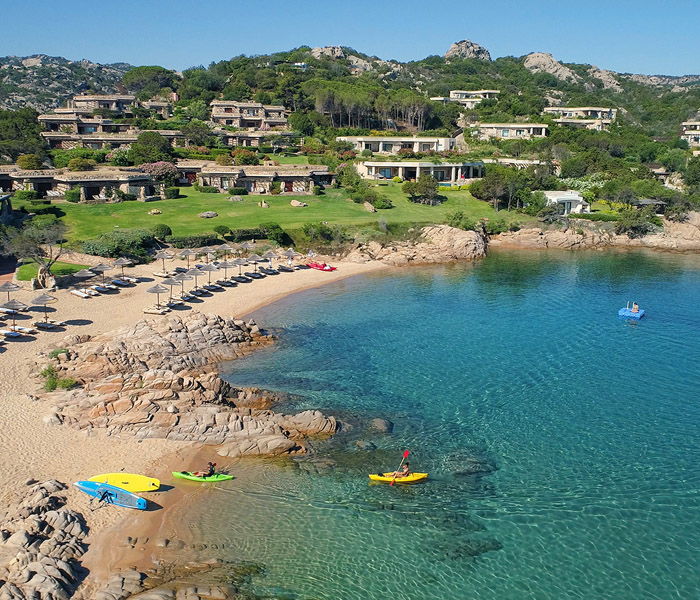 If you are looking for a unique new way to explore incredible Costa Smeralda ringed by an exquisitely clear turquoise blue sea, our kayaks are ready for you.
Single, double or triple.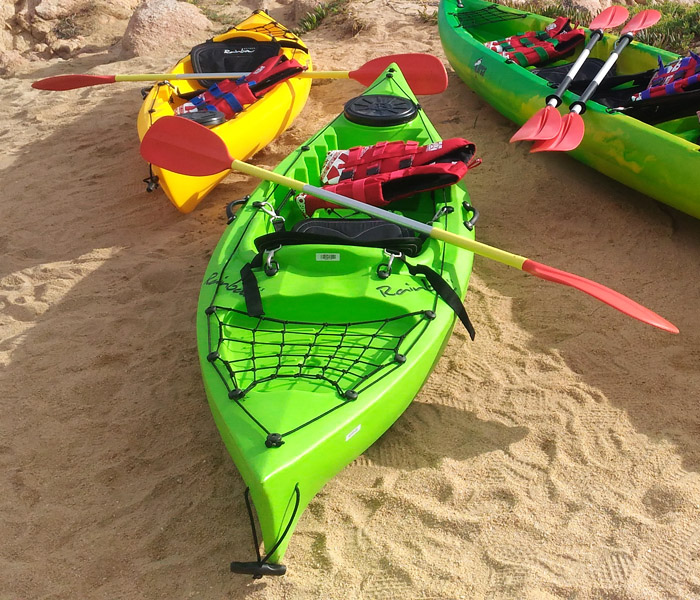 Fast and stable. Very resistant on shocks and wear and tear.
Equipped with wear-proof nylon heel and paddle.
Optional item: watertight storage compartment.
- Dimensions: 290x75x40 cm
- Cockpit: 120x48 cm
- Weight: 20 kg
- Polyethylene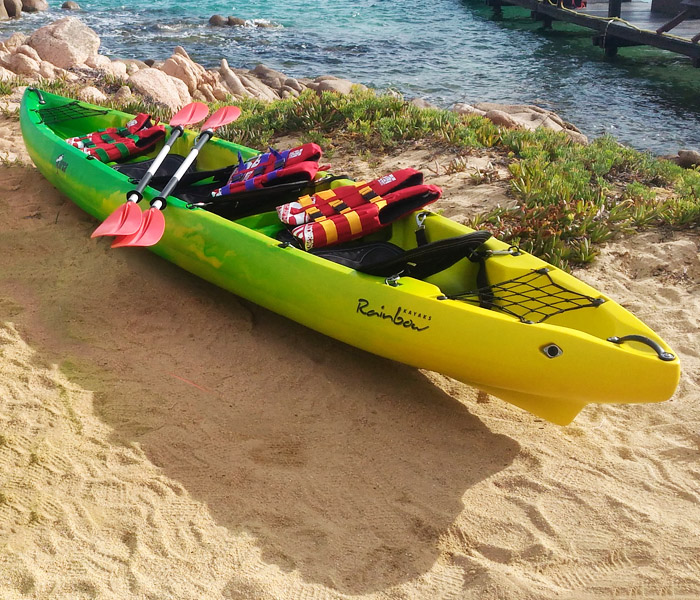 A very safe and resistant kayak for family fun. Ideal for two adults and one child.
Equipped with paddles.
- Dimensions: 420x83x40 cm
- Cockpit: 120x48 cm
- Weight: 34 kg
- Polyethylene