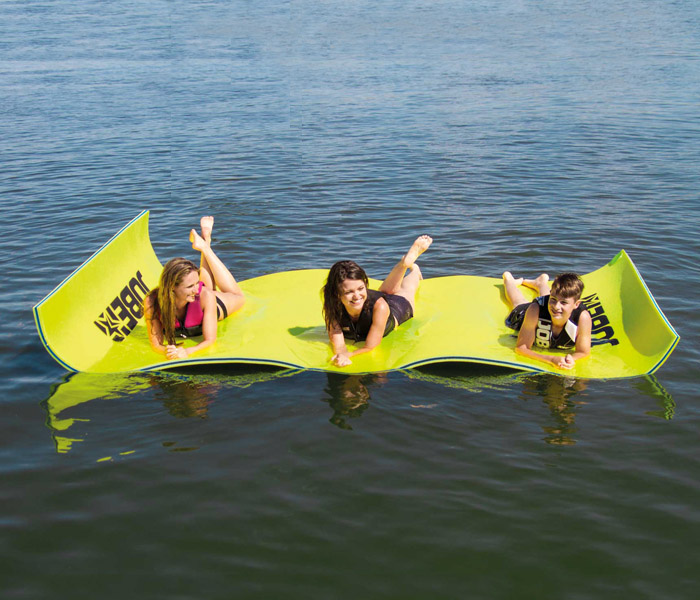 Walk, play, lounge or go crazy. A water carpet means fun for the whole family.
Three layers of foam (firm/soft/firm) come together in this brand-new supersized product.
Jobe's water carpet comes with 4 anchor points for mooring options for wiggly children.
Our magic watercarpet comes with 2 webbing straps.
- FOAM: 3 Layers
- DENSITY: Firm/Soft/Firm
- Size: 12ft x 6ft / 3,6m x 1,8m
- 6 kids - 4 adults.